Mushroom & Tofu Stir Fry – Serves 3-4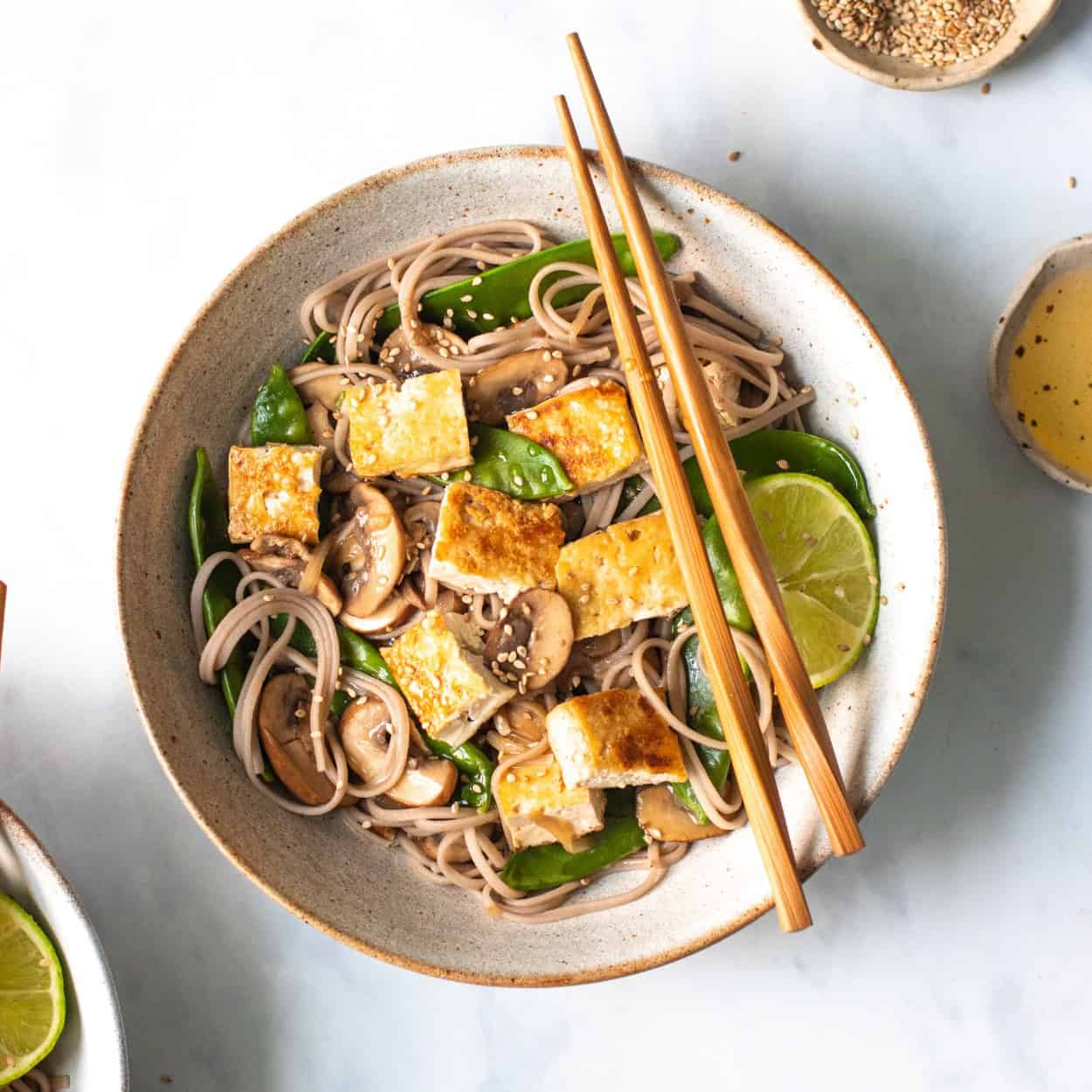 Mushrooms contain vitamin D which is essential for the absorption of calcium and supporting mental wellbeing. Leaving mushrooms on a window sill (stalk side facing up) can increase the amount of vitamin D they contain. Calcium is also rich in calcium to support demands on teeth and bone health.
Ingredients:
250g extra firm tofu (patted dry)
150g mushrooms
1 onion
1 tbsp sesame oil
200g sugar snap peas
100g spinach
1 garlic clove (minced)
1 tbsp honey
200g whole wheat noodles
1 squeeze of lime
Sesame seeds (for topping -optional)
Method:
1. Press the tofu using kitchen towel to soak up as much moisture as possible. Leave to sit for 5-10 minutes.
2. Heat the sesame oil in a pan.
3. Slice the onion and mushrooms and add to the pan with the garlic and sugar snap peas.
4. Add the tofu, honey and lime and cook for 8-10 minutes until browned.
5. Cook the whole wheat noodles as per the cooking instructions and then toss them into the pan with the spinach and cook for another minute or until the spinach has wilted. Serve and enjoy. Optional to top with sesame seeds.
Collection 2019
Sale 70% Off
Title for image